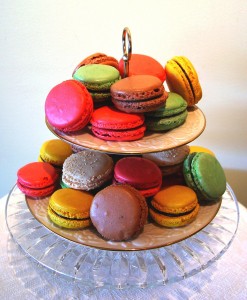 At Patrick's Bakery & Café our philosophy is very clear, a great meal is an emotional experience and we at Patrick's Bakery & Café try to make it an extraordinary one by creating beautiful pastries, exquisite dinners and lunches, wonderful breakfasts, artisan's breads and warm cozy location that is inviting with a staff that cares about our important customers. Our chefs are bound by the same principles; therefore, no detail or element can be less important or more important than another in creating great meals, pastries, or breads.
It is our intention to take our valued customer through a French journey of culinary delight that awakens the senses, captures the imagination, inspires with places you haven't been before and leaves joyous memories. Because a great meal never fills you up it leaves a "Want" for the next time. It is this "Want" that brings back our customers.
Since opening our doors in 2002, Patrick's Bakery & Café has been voted the top best Bakery, awarded numerous awards and written about in many various top publications. To be rewarded for doing something we love to do is an honor and we at Patrick's Bakery & Café are dedicated to always providing the best. From our home to yours.
Your experience with Patrick's Bakery and Cafe awaits you,
and we at Patrick's Bakery & Café await you.
A Bientôt
Patrick Bernet – owner
Azita Bernet – owner